Massive withdrawals in the main Ethereum 2.0 staking pool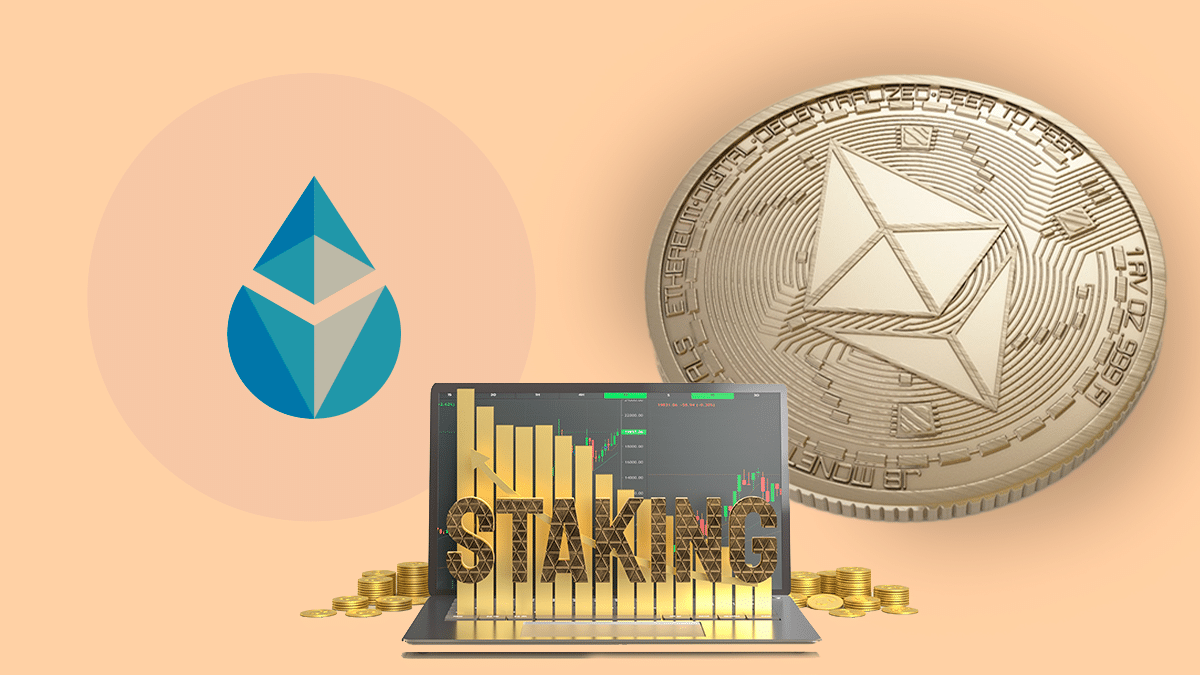 Lido, the largest Ethereum 2.0 staking pool, has seen a considerable reduction in its ether (ETH) deposits from 6.68 million ETH at the beginning of May to 4.32 million ETH today. This represents a drop of close to 35%.
As the DeFiLlama portal shows, investments in Ethereum 2.0 using Lido they are currently at levels similar to those of February 2022.
Apparently, this would be a collateral consequence of the widespread price drop in the cryptocurrency market. It is possible that investors, seeing how their deposits depreciated, have withdrawn their funds to exchange them for stablecoins or fiat money.
To understand this, it is necessary to know that Lido is a liquid staking pool. In other pools, deposits will remain locked in the Ethereum 2.0 smart contract until after the merger occurs (or merge). Instead, in Lido, the pool gives the investor the synthetic token stETH on behalf of the deposited ETH.
The holders of stETH are the ones who will receive the rewards for staking. And, in steths (which have a 1:1 parity with ETH) can be withdrawn from the Lido pool at any time. This is what happened massively in the last few days.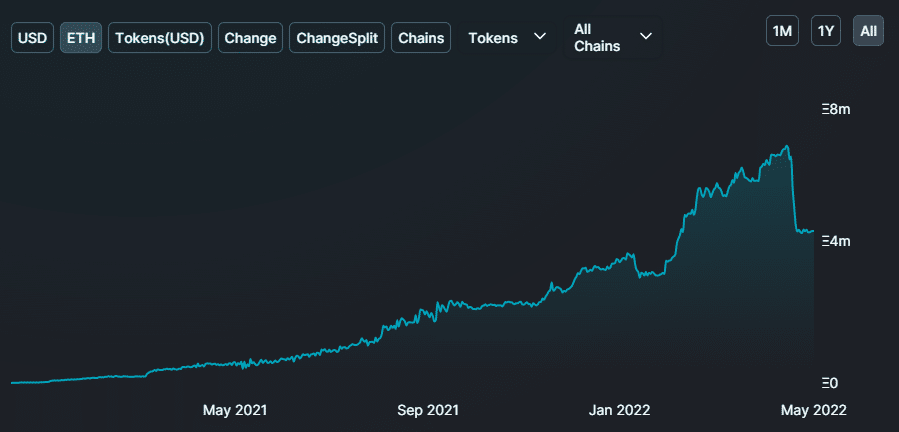 The massive withdrawal of stETH on Lido began right on the date when terra USD (UST) was losing its parity against the US dollar. This fact, as CriptoNoticias reported, produced negative consequences for the price of several cryptoassets, because — according to many investors – confidence in the entire industry was harmed.
How does the lowering of the Lido TLV affect Ethereum 2.0
Lido is the largest Ethereum 2.0 staking pool. Such is its scale that accusations have arisen that Lido's staking may end up being a "monopoly", as detailed by this medium.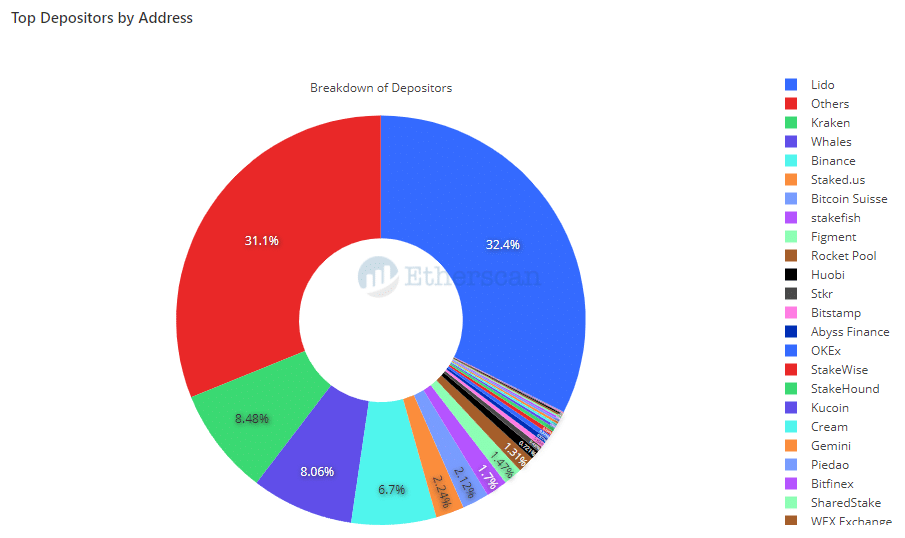 With 4.32 million ETH deposited in the Ethereum 2.0 smart contract (equivalent to USD 8.6 billion), Lido is a very important entity for this network. As can be seen in the graph above, more than 30% of all staking ETH was deposited through this pool.
It is worth clarifying that the withdrawal of investor deposits in Lido does not harm the pool or take away participation in Ethereum staking.
As mentioned, what the investors withdrew was the stETH token. The ETH, on the other hand, is deposited in the network contract and they will not be unlocked until the phase known as sharding is executed (which is planned for 2023).