Alvexo is the main sponsor of Invest Messe Stuttgart on 20. and 21.05.2022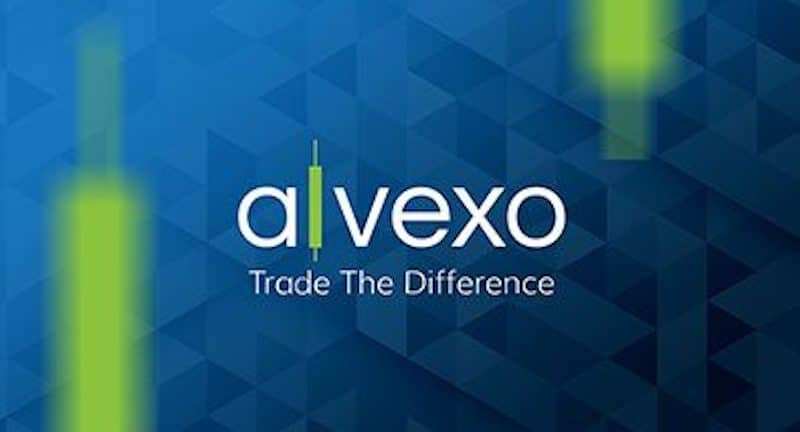 Alvexo, one of the leading regulated global online brokers, has announced as Main sponsor from two important investment fairs in Germany and the United Kingdom. Specifically, it is the "UK INVESTOR SHOW 2022", which will take place on May 21, 2022 in London, as well as around the INVEST 2022 Trade Fair in Stuttgart, which of the 20 to 21 May 2022 will be held at Messe Stuttgart.
That Team of Alvexo constantly strives to support traders and enrich them with the most advanced and relevant investment tools. These should enable the traders, sound and effective trading decisions meet. Since Alvexo shares the same vision and philosophy, the company has decided to participate in the leading trade fairs and congresses for finance and investments participate and support the important investment fairs as a sponsor.
Alvexo will be represented at the events by two long-time financial and trading experts. Alvexo has announced in a press release that Seth Julian, Global Strategist of Alvexo, will be a panel speaker at the UK Investor Show. The Trading Expert Seth Julian, who is a native of Boston, has many years of professional trading experience, which goes back more than five decades. He started his career at the Bankers Trust Company on Wall Street in the early 80s. Since then, Seth Julian has held important trading and brokerage positions at several international financial institutions, which is why he can draw on a huge wealth of experience.
Trade psychologist Roland Ulrich represents Alvexo at the Invest 2022 trade fair in Stuttgart
At the German event in Stuttgart Alvexo is represented by Roland Ullrich, a well-known trading psychologist with 20 years of experience in professional stock trading at investment banks. In addition, as a representative of Alvexo at Stuttgarter INVEST, there is also Financial expert Frank Sohlleder, which has been active on the financial markets (in foreign exchange, index and stock trading) since 2009. The two-day Invest in Stuttgart is considered the leading trade fair for finance and investment in Germany.
Alvexo's participation in the two important events was also discussed, according to a statement from Alvexo Yael Kleinman, Managing Director of VPR Safe Financial Group. Kleinman explained: "It is important for us to be a main partner of the London Investor Show, as we are passionate about improving the way the trading world works. Since the conference inspires traders to act confidently and responsibly, Alvexo supports the same goals by helping people discover the unlimited opportunities in the world's financial markets. Our mission is to be the financial partner of choice for traders with a local and international market focus."
Lucy Wray, CEO of the UK Investor Fair"We are delighted to conclude this new partnership with Alvexo for the upcoming Global Group UK Investor Show on 21 May. Supporting Alvexo at our first event of this size since before the pandemic is fantastic and underlines our position as the leading one-day investment fair in the UK. More than anything else, Alvexo's presence at the fair offers the more than 1,500 delegates on this day another brilliant company to engage with."

Where and when?
Invest Stuttgart, Friday and Saturday 20 to 21 May 2022; Messe Stuttgart, Messepiazza 1, 70629 Stuttgart, Germany
UK Investor Show, Saturday, 21 May 2022; QEII Centre SW1P 3EE, London
Important Notice: CFDs are complex financial instruments and carry a high risk of losing money quickly due to leverage. 76.57% of retail investor accounts lose money when trading CFDs with this provider. You should make sure that you understand how CFDs work and whether you can afford to take the high risk of losing your money.
Last updated on May 17, 2022
Top Brokers for Buying and Trading Cryptocurrencies
Broker
Benefits
Review
Go to the offer
Crypto Launchpad: The Best Telegram Group!
Neutral market analyses
Summarized daily: the winners/losers of the last 24h
All about the current NFT hype
Lucky Block: Best Cryptocurrency 2022!
Crypto lottery where everyone is a winner!
Based on blockchain protocols
No fees, 100% payout percentage
Defi Coin (DEFC): Best Defi Coin 2022!
DeFi Coin with the Most Potential in 2022
Reflection, LP acquisition and Token Burn ensures long-term tokenomics
1.000%-Rally possible!
Cryptocurrencies are a very volatile, unregulated investment product. Your capital is at risk.